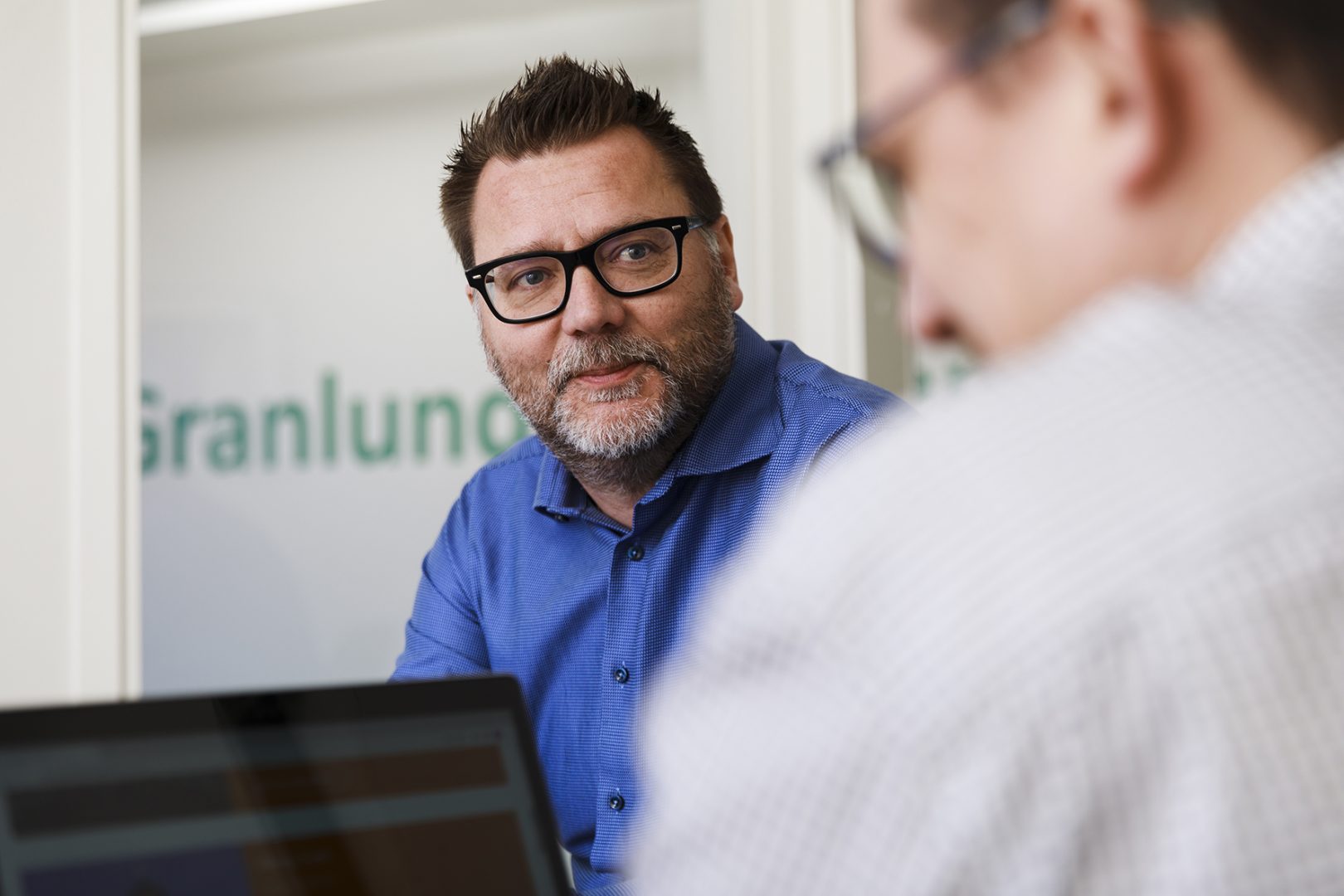 Energy Business Development Manager, Sweden
Are you interested in working in a forward thinking and innovative company where you can have an impact on climate change? Are you ready to help us change the way properties are heated in the Nordic region?
Granlund Group is seeking an Energy Business Development Manager to join our growing team of energy consultancy specialists. You will be responsible for leading energy business development in Sweden.
You will support our demanding energy systems services and manage project delivery, design, and analysis in the building sector. Depending on your skills and experience, your role can be built with either a commercial or technical emphasis.
We are growing our international energy system team, so you will have support from your teammates in Finland and the UK. At Granlund you will have the chance to take part in developing new energy solutions in Sweden, working closely with other teams in the Granlund group of companies. We offer a dynamic work environment, professional development, and opportunities for international collaboration.
We have an extensive track record of low-carbon solution delivery in the Nordic region. Our strength is the assessment of different energy solutions and their effectiveness in both individual properties and entire property portfolios. Our experts boast the most comprehensive expertise in energy calculations, new energy solutions and extensive hybrid energy systems. We combine cutting-edge energy management expertise, world-class simulation and optimisation tools, and engineering practice.
This role gives you the flexibility to work remotely in Sweden. You should have the ability to travel in Sweden for site visits and client meetings. You can also work from the offices of our Swedish subsidiaries Granlund Sweden AB or Granlund Stockholm AB, or in a shared office hub near you. You will become part of an active and experienced internationalisation team that will help you to succeed.
Make a great career move – become a Granlund employee
Granlund Group is a straightforward, professional, and versatile operator in MEP design, with over 60 years of experience in the sector. We have a strong mentality of moving forward, and our employees truly enjoy working with us year after year. We are a company owned by our employees, where everyone's expertise is valued. We employ more than 1200 people in Finland and 40 in Sweden, and we are expanding our international business.
Helping staff achieve a work–life balance that supports growth is important to us. If you join Granlund, as well as receiving a competitive salary, you will also have the opportunity to explore a flexible working arrangement. When you join Granlund, not only do you get the chance to contribute to the challenge of decarbonising Sweden, you also become part of an international group of companies that are growing rapidly and pioneering a low-carbon future. We strive for a workplace that encourages growth, flexibility, creativity, inclusion, and well-being.
At Granlund, your career will not stand still. You can broaden your skills with the training of your choice and learn new things from your colleagues. The sharpest people in the business will be working by your side.
You are important to us. We promise to take care of you and support you in any difficult situations that might come up.
We reward you for your good work. We distributed almost half our operating profit as a profit-related bonus to our employees.
We have a good reputation. We are known for our good quality of work and our solution-oriented attitude. We're not looking for shortcuts, and we don't paper over the cracks to solve issues. At Granlund, you can proudly wear the company's uniform.
Naturally, we also offer you a good salary and highly competitive employee benefits. The benefits support our everyday lives and have been selected by our employees themselves. 
Could you be the expert we're looking for?
You will succeed as our Energy Business Development Manager if you have excellent knowledge of demanding energy systems and their markets. You are talented in managing complex projects. You have a Master's or Bachelor's degree in an engineering, science, or applied technology subject.
We value critical thinking, the ability to work independently and collaboratively on a remote basis, and excellent communication skills in Swedish and English. We hope you have evidence of working with senior staff in public and private organisations.
How does that sound?
You can apply for this position by submitting your application and CV via the recruitment bot at latest by 15 August 2022. You can submit your application in English or Swedish. This is an important recruitment for us, so we promise to get back to you as soon as possible.
You can submit your application in English or Swedish. This is an important recruitment for us, so we promise to get back to you as soon as possible.
If you have any questions regarding the role or its objectives, or about working for us, Ville, Marcus and Timo will be happy to answer them.
Ville Reinikainen, Business Development Executive, can be reached either by phone on +358 50 541 5375 or by e-mail at ville.reinikainen@granlund.fi. Ville is available for questions 3.8.2022 at 14.00-15.00 and 11.8.2022 at 15.00-16.00
Marcus Karlsson, Managing Director for Granlund Sweden AB, can be reached either by phone on +46 766 488813 or by e-mail at marcus.karlsson@granlundgroup.com. Marcus is available for questions week 27 and 29-31.
Timo Ranne, International Business Development Director, can be reached either by phone on +358 40 566 0579 or by e-mail at timo.ranne@granlund.fi. Timo is available for questions 4.8.2022 at 14.00-15.00 and 10.8.2022 at 12.00-13.00
If you have any questions about the recruitment process, you can contact Anna. Our recruitment consultant Anna Palmgren can be reached either by phone on
+358 40 523 1757 or by e-mail at anna.palmgren@granlund.fi
Get in touch so that we can get to know each other!