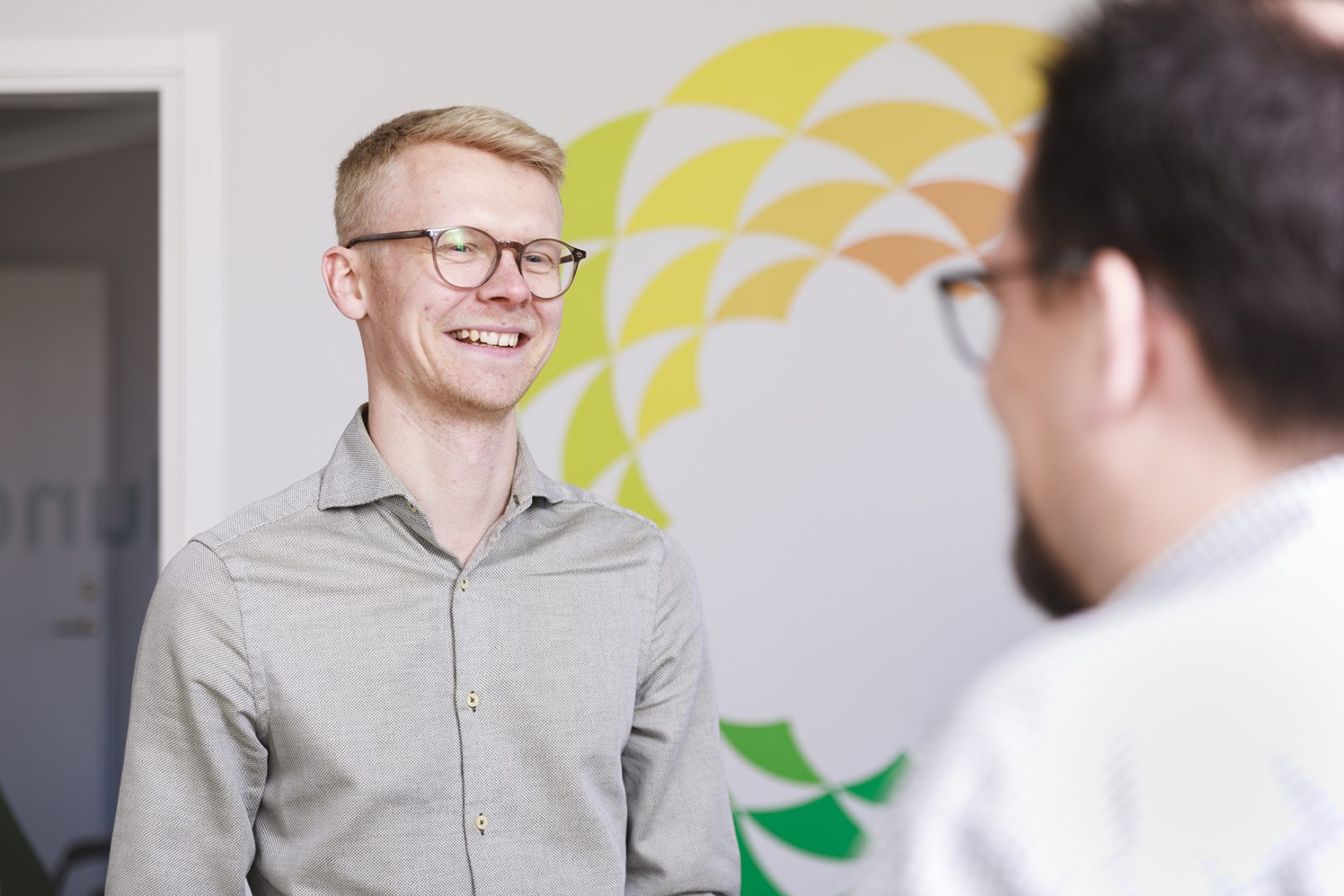 Project Manager, International Energy Projects, Finland
Would you like to contribute to the development of a carbon-neutral energy system in Europe? Are you interested in an international career in energy consulting?
The market for new energy solutions in Europe is growing strongly, and Granlund contributes to this by promoting carbon-neutral energy solutions.
We are now looking for a project manager to lead energy consulting projects for customers in the UK and Sweden and to develop internationalisation projects in the energy business.
As a project manager in energy consulting, you will lead diverse and varying projects, from energy solutions for properties to city-wide systems. You will make energy and lifecycle calculations and design concepts for energy consulting projects. You will be responsible for project scheduling, resourcing, preparing offers and reporting.
You will support Granlund's internationalisation team with your strong expertise in energy business matters and market analyses, among other areas. You will act as a contact person between the energy business and the internationalisation team. You will present and market Granlund's energy business and projects, particularly in Sweden and the UK.
You will work in close cooperation with our international subsidiaries Granlund Sweden AB, Granlund Stockholm AB and Greenfield Nordic Ltd. You will become part of an active and experienced internationalisation team that will help you to succeed. The team works smoothly both in our Helsinki head office and remotely. The work also involves travel in the Nordic countries and the UK.
Our customers value carbon- and cost-effective and innovative solutions, and your goal is to ensure that the customers' expectations are met.
Make a great career move – become a Granlund employee
We are a straightforward, professional and versatile operator in MEP design with over 60 years of experience in the sector. We have a strong mentality of moving forward, and our employees truly enjoy working with us year after year. We are a company owned by our employees, where everyone's expertise is valued. We operate throughout Finland and are the market leader in MEP design. There are already more than 1,200 of us all over Finland.
At Granlund, your career will not stand still. You can broaden your skills with the training of your choice and learn new things from your colleagues. The sharpest people in the business will be working by your side.
You are important to us. We promise to take care of you and support you in any difficult situations that might come up.
We reward you for your good work. We distributed almost half our operating profit as a profit-related bonus to our employees.
We have a good reputation. We are known for the good quality of work and our solution-oriented attitude. We're not looking for shortcuts and we don't paper over the cracks to solve issues. At Granlund, you can proudly wear the company's uniform.
Naturally, we also offer you a good salary and highly competitive employee benefits. The benefits support our everyday lives and have been selected by our employees themselves. 
Could you be the expert we're looking for?
You will succeed as a project manager for international energy projects if you have the ability to apply your expertise in and understanding of energy consulting to support the development of new business in an international environment. You are able to work independently and manage international projects smoothly.
We value experience in renewable energy solutions, particularly heat pumps and regional energy solutions and networks. We expect you to be able to work excellently in English. Fluency in Swedish is a major advantage that we emphasise in our selection.
You have a bachelor's or master's degree in energy technology, for example. We hope you will have several years of work experience in energy solutions.
How does that sound?
You can apply for this position and work for us by submitting your application and CV via the recruitment bot at latest by 15 August 2022. You can submit your application in English or Swedish. This is an important recruitment for us, so we promise to get back to you as soon as possible.
The position will be filled once a suitable person is found, so sending your application right away might pay off.
If you have any questions regarding the role, its objectives or about working for us, Ville and Timo will be happy to answer them.
Ville Reinikainen, Business Development Executive, can be reached either by phone on +358 50 541 5375 or by e-mail at ville.reinikainen@granlund.fi Ville is available for questions 3.8.2022 at 14.00-15.00 and 11.8.2022 at 15-16.
Timo Ranne, International Business Development Director, can be reached either by phone on +358 40 566 0579 or by e-mail at timo.ranne@granlund.fi. Timo is available for questions 4.8.2022 at 14.00-15.00 and 10.8.2022 at 12.00-13.00.
If you have any questions about the recruitment process, you can contact Anna. Recruitment consultant Anna Palmgren can be reached either by phone on +358 40 523 1757 or by e-mail anna.palmgren@granlund.fi
Get in touch so that we can get to know each other!