Sustainability benefits everyone
We are confident that humanity will find ways to take care of the Earth. Responsibility involves not only taking care of the environment, but also the well-being of people.
We are the good guys
Sustainability always involves the pursuit of good, whether it concerns the impact on society, the environment, the economy or people. Our mission is "Well-being for people, buildings and the environment". We can also help you to be one of the good guys: sustainability is incorporated into all of our services.
Sustainability is a key part of Granlund's operations. It is emphasised in our values and our strategy. Our customers appreciate us as a sustainability party, which makes us very happy.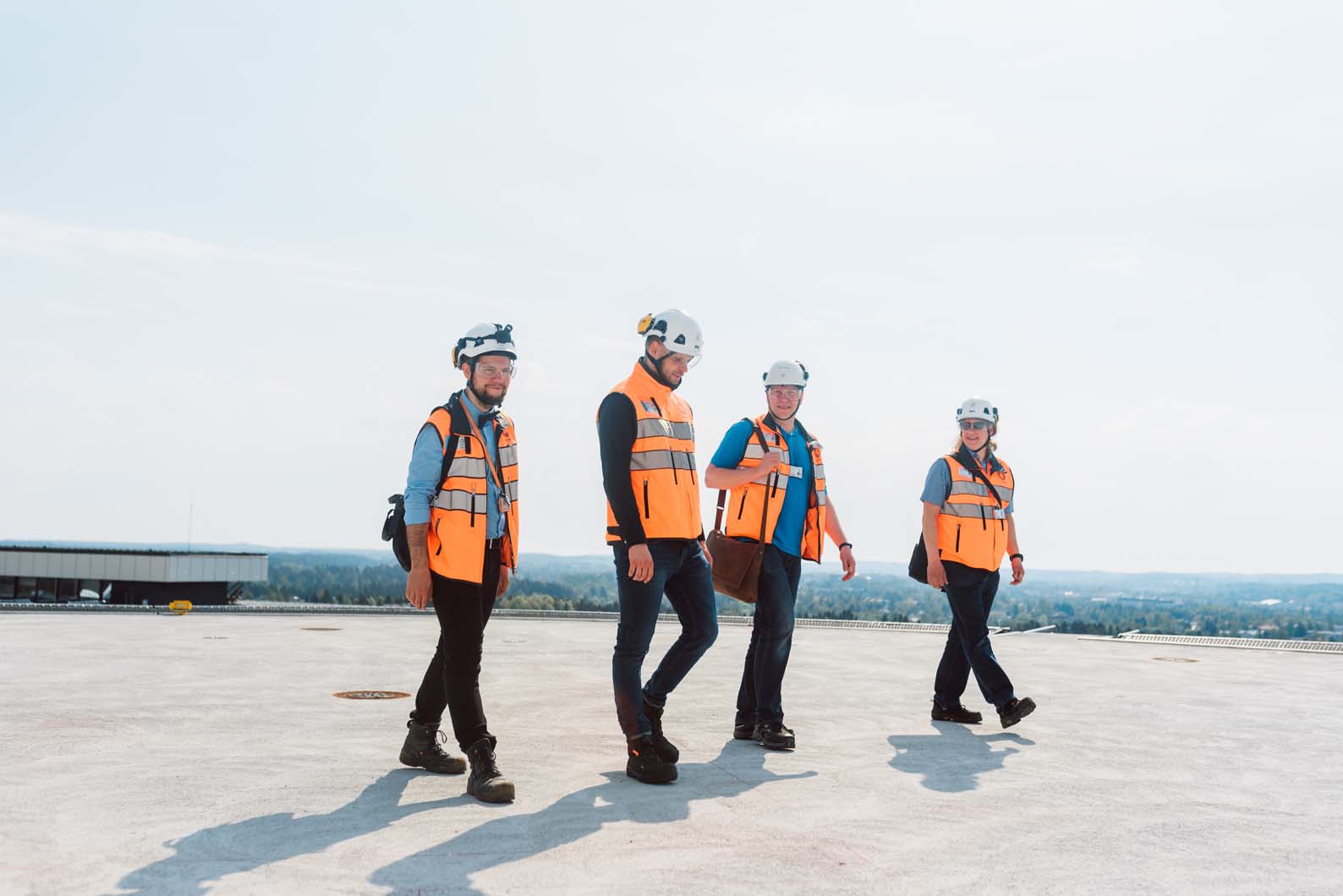 Better construction industry
The construction industry plays a key role in tackling global challenges. Only by acting responsibly can we change the situation for the better. We believe that this can be achieved through the cooperation of the whole industry.
The benefits of responsible activity are clear: economic savings from smart energy projects, improved user satisfaction, better air quality and conservation of natural resources are examples of these. Moreover, legislators and investors require corporate responsibility.
Towards carbon neutrality – and beyond
Companies and organisations in the real estate and construction sector have increasingly set themselves the goal of low-carbon or completely carbon-neutral business. The most ambitious ones are already talking about carbon negativity. The means to achieve these are already there, but achieving the goals will require being systematic and comprehensively reviewing the measures to reduce emissions.
Despite the common belief, low-carbon construction need not cost more than conventional construction. On the contrary, ecological solutions in design and material choices can reduce lifecycle costs.
In construction, the desired outcome is reached when low carbon emissions or carbon neutrality are set as the goal already before the actual planning commences.
Also in existing properties, a systematic and comprehensive approach produces the best results in terms of reducing the carbon footprint. After surveying the emissions, the next step is to find out how the emissions can be cut most efficiently. It is essential to focus on the biggest and fastest-acting emission reduction measures.
Roadmap to carbon neutrality
A well-managed carbon neutrality project provides savings and improves the competitiveness of the company. Read more!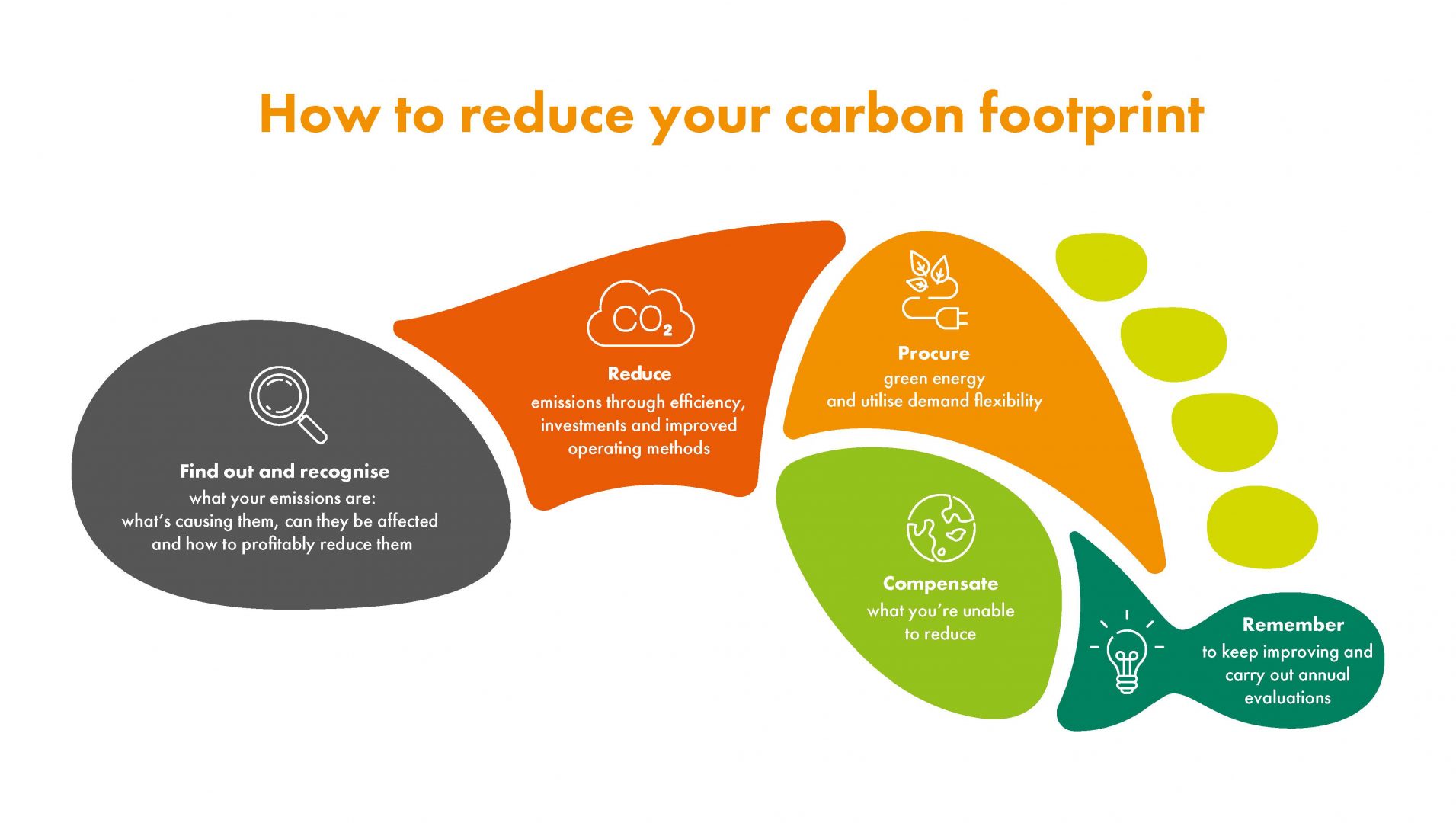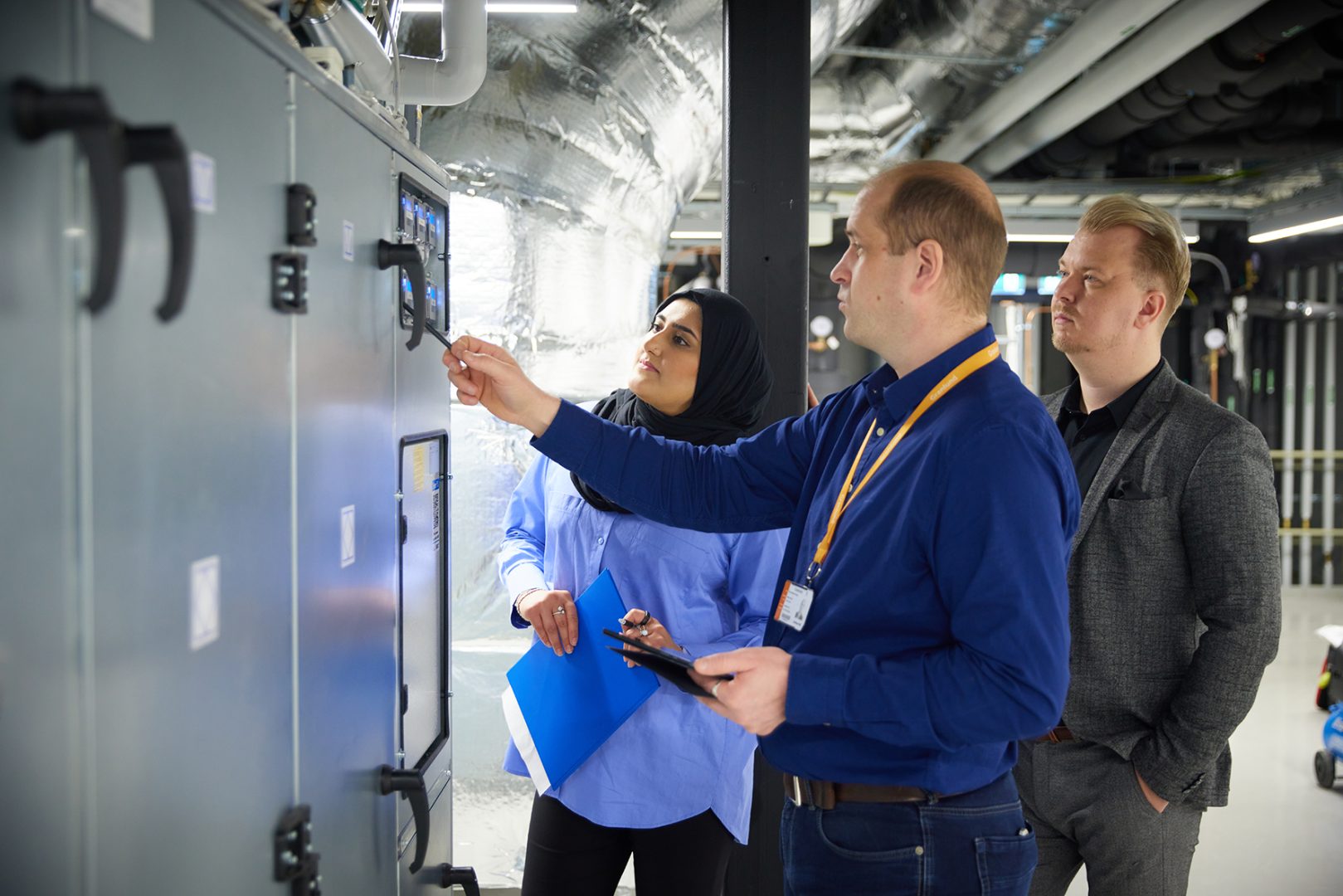 Energy efficiency is worthwhile
It is estimated that the built environment accounts for more than 40% of global emissions. Most of this is due to the energy use of buildings, but the production chains of construction materials also have a role to play.
Improving energy efficiency is one of the cornerstones of responsible construction and property maintenance. It can significantly reduce emissions and costs. In property maintenance, significant results can be achieved with zero investment, as long as we know what to address. Data plays a key role. Read more about our Energy management services!
Smart building technology can comprehensively control the energy efficiency of a building while influencing the users' behaviour. At the same time, it ensures optimum indoor conditions and the comfort of the premises.
Energy efficiency during maintenance
Read more about the impacts that we have achieved in our customers' properties.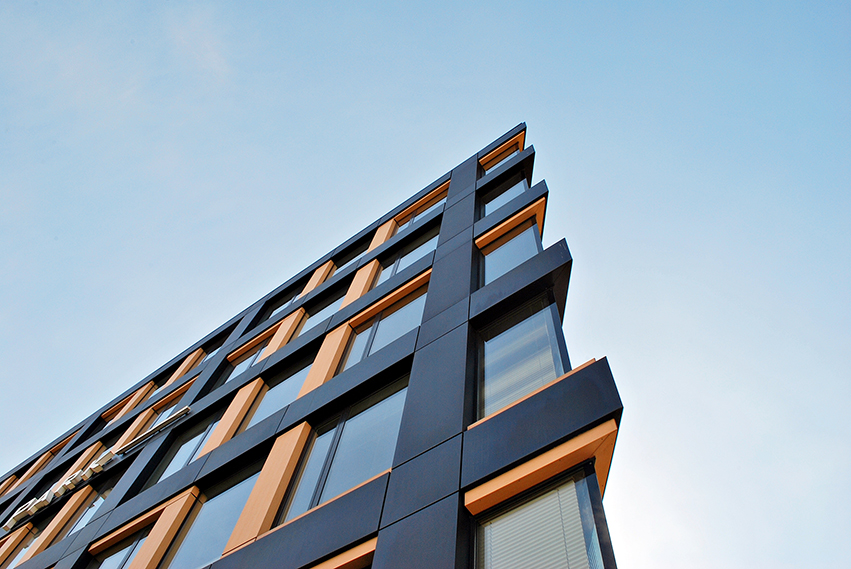 The best solutions with energy design
Cost- and environmentally conscious property developers incorporate energy design into the planning of construction projects from the very beginning. Energy efficiency solutions are worthwhile in renovation as well: well-designed energy renovations typically reach an annual return on capital of 10–30%.
The energy efficiency of buildings can be improved by recovering waste heat, for example. The need for purchasing energy is reduced by utilising heat pumps and solar energy, for example.
The circular economy is a necessity
Promoting the circular economy is also making its way to the real estate and construction sector. The starting point is that all resources should circulate as efficiently as possible, whether energy or material is concerned.
From the point of view of Earth's carrying capacity, the circular economy is a necessity, because together with infrastructure construction, the construction sector globally consumes approximately 40–50% of the world's raw materials. Alongside low-carbon economy, the circular economy is an efficient way of minimising the negative impacts of construction.
As a company specialising in MEP design, the circular economy is particularly visible at Granlund in energy solutions: energy recycling is taken into account in virtually every one of our projects that concern energy systems in any way.
In the future, even smarter use of materials will be increasingly on the agenda. The circular economy of materials is boosted by the increasing availability of information about building materials and their environmental impacts.
In construction, the circular economy is closely linked to the reduction of emissions and carbon footprint. For example, our carbon footprint calculation can be used for determining whether a site should be demolished and built completely anew, or whether the renovation of the existing building would be the best option.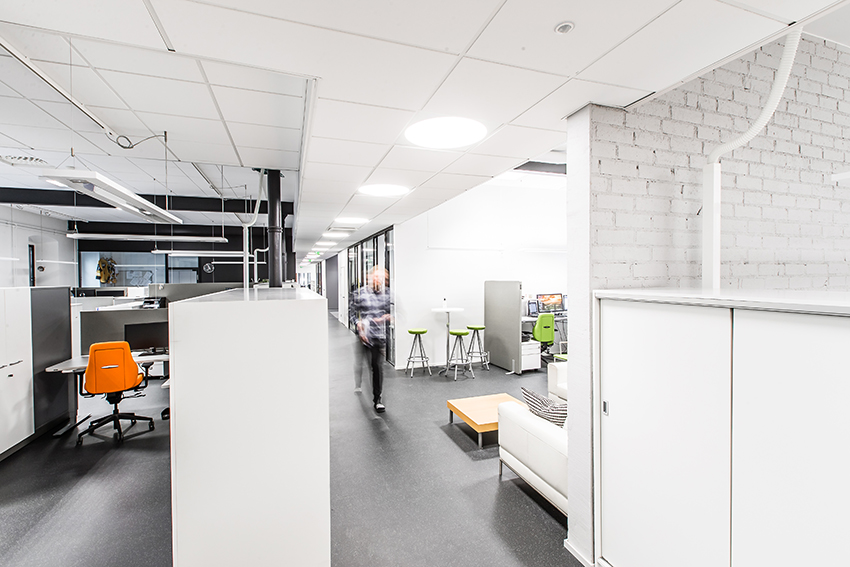 The well-being of the property users is emphasised
Sustainability is also about the well-being, health and safety of the property's users. Every construction and development project and property management should aim to create conditions in which people feel well.
Research proves that people perform better, cooperate better and make better decisions in comfortable premises. Indoor comfort is enhanced by optimum air quality, lighting and sound conditions, for example. It is also important to ensure that buildings serve everyone equally. Our accessibility-enhancing services help moving around and working in the premises.
We know both properties and their MEP design, we know how important buildings are for people's well-being. Our off-the-shelf concepts and digital tools help to develop well-being and people's user experience step by step.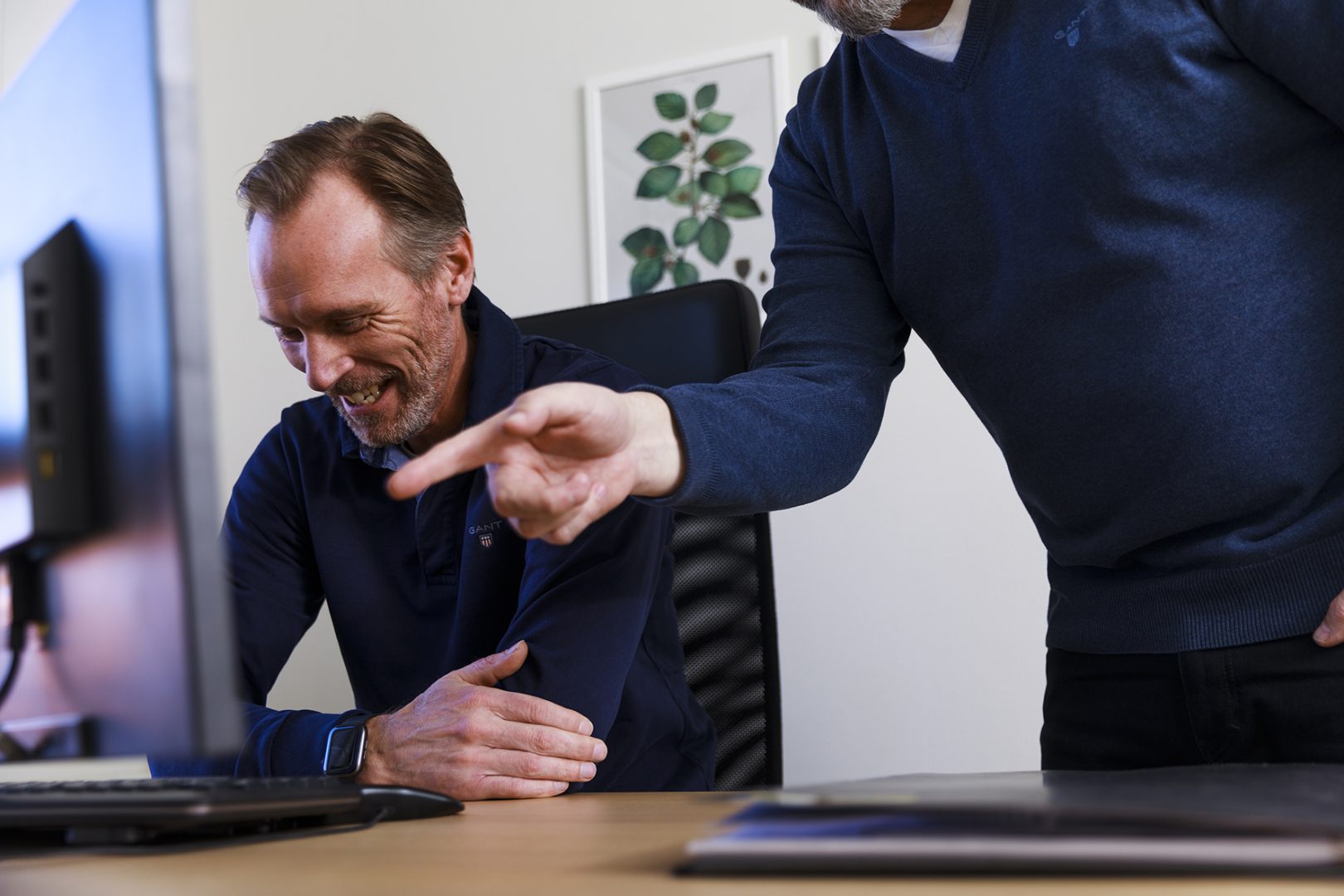 Flexibility is sustainability
Buildings can no longer be designed and built to serve a single purpose. Ensuring the flexibility of premises is about taking sustainability for the future. It ensures that the buildings meet the changing needs of business, work and the property's users in the future as well.
Standardised sustainability
Environmental certification has become an important tool for environmental management in the real estate and construction sectors. International independently certified and widely used certifications (such as LEED, BREEAM) demonstrate transparently to tenants and investors that the construction or maintenance of the property complies with the principles of sustainable development.
However, sustainability is not achieved through certification alone. Environmental certifications are excellent tools for promoting the material efficiency of a construction project and adaptation to climate change, for example, but certification is not enough on its own. Work towards sustainability begins even before the construction phase. When management and the operating models are in order, it is the purpose of environmental certification to prove it.
The EU Taxonomy and Sustainable Finance Disclosure Regulation is a new tool for measuring sustainability. Designed in particular for investors, the taxonomy helps to focus investments on low-carbon and resource-efficient targets.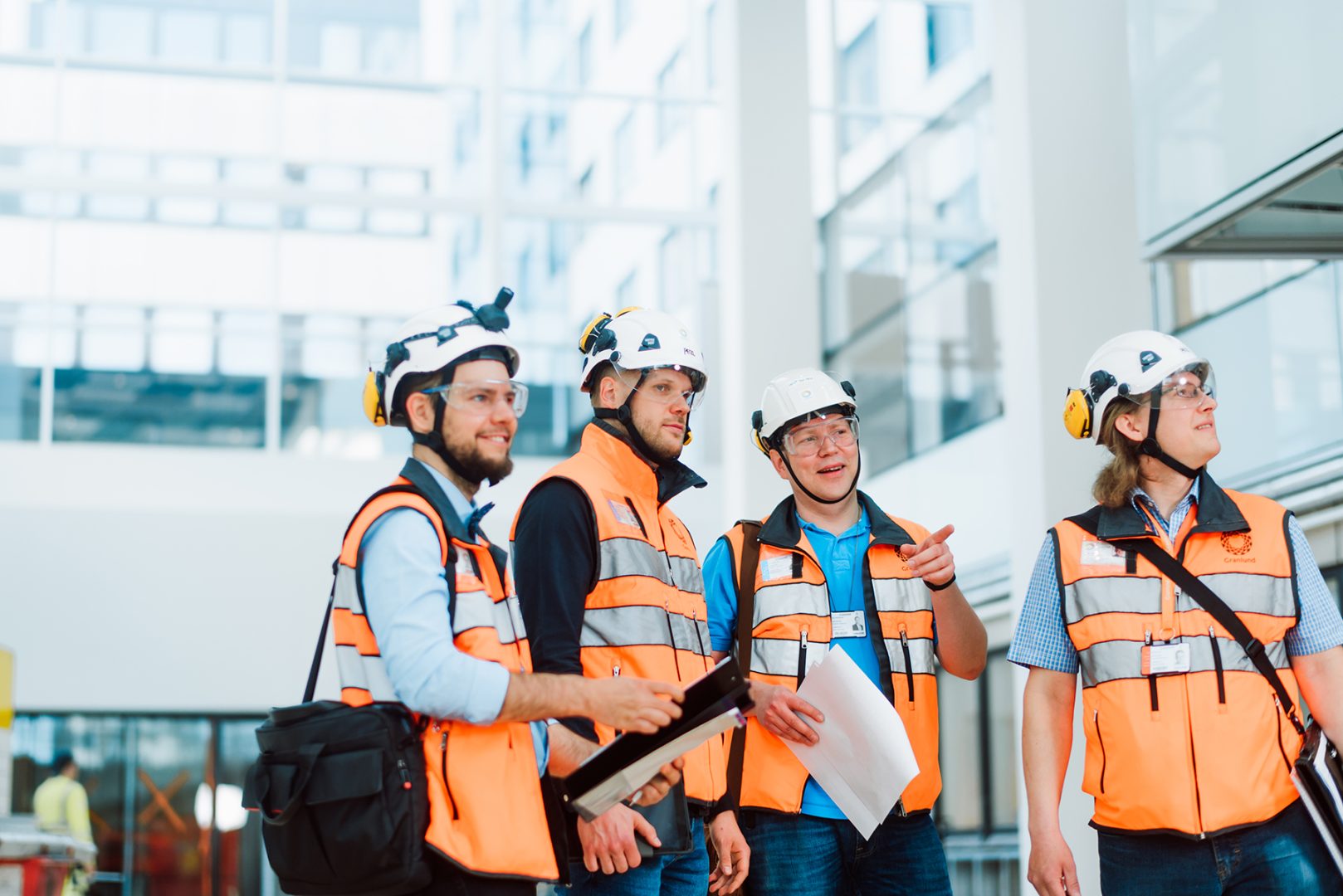 The management of the big picture is crucial in sustainability
When it comes to sustainability, it is important to look at the big picture. The mitigation of climate change is a key goal in construction and property management, but reducing emissions and improving energy efficiency must not guide choices at the expense of health or safety.
We find the suitable solutions to all of your needs, whether they concern reducing the carbon footprint of a property, improving energy efficiency or ensuring the conditions of properties.
Would you like discuss the topic in more detail? Contact us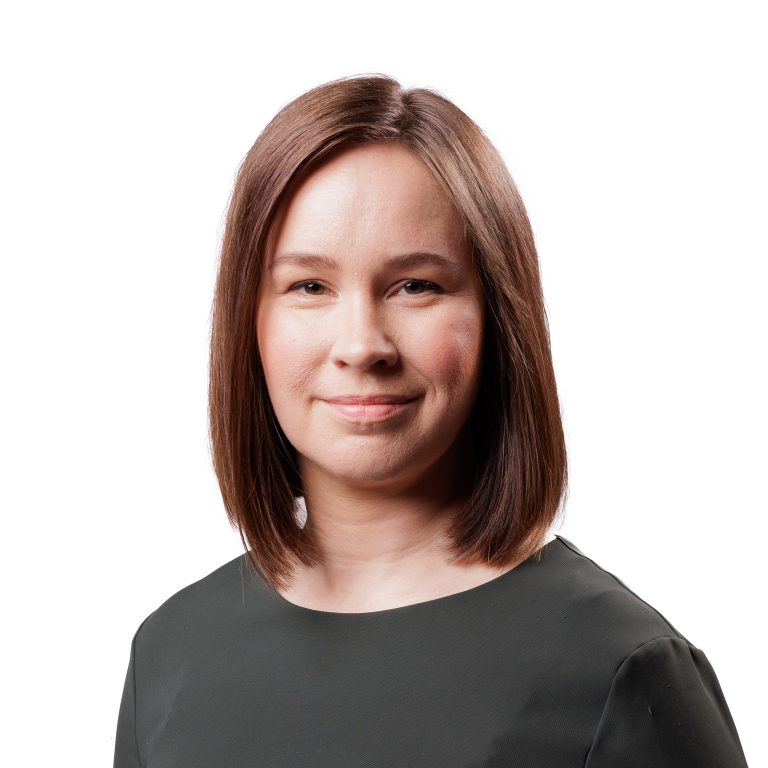 Tytti Bruce-Hyrkäs is a long-term expert in the real estate and construction sector. She has also exported Finnish carbon neutrality expertise around the world, working with leading experts in the field in dozens of countries.
Bruce-Hyrkäs also has a wealth of experience in development work in this field. Among other things, she has been involved in preparing the Ministry of the Environment of Finland's low-carbon construction road map report on introducing the building's lifecycle carbon footprint to the steering of the construction sector.
In addition to her work, Bruce-Hyrkäs chairs Green Building Council Finland's low-carbon construction committee in cooperation with approximately 60 construction-sector specialists.
Tytti Bruce-Hyrkäs
Business Development Director
Granlund Oy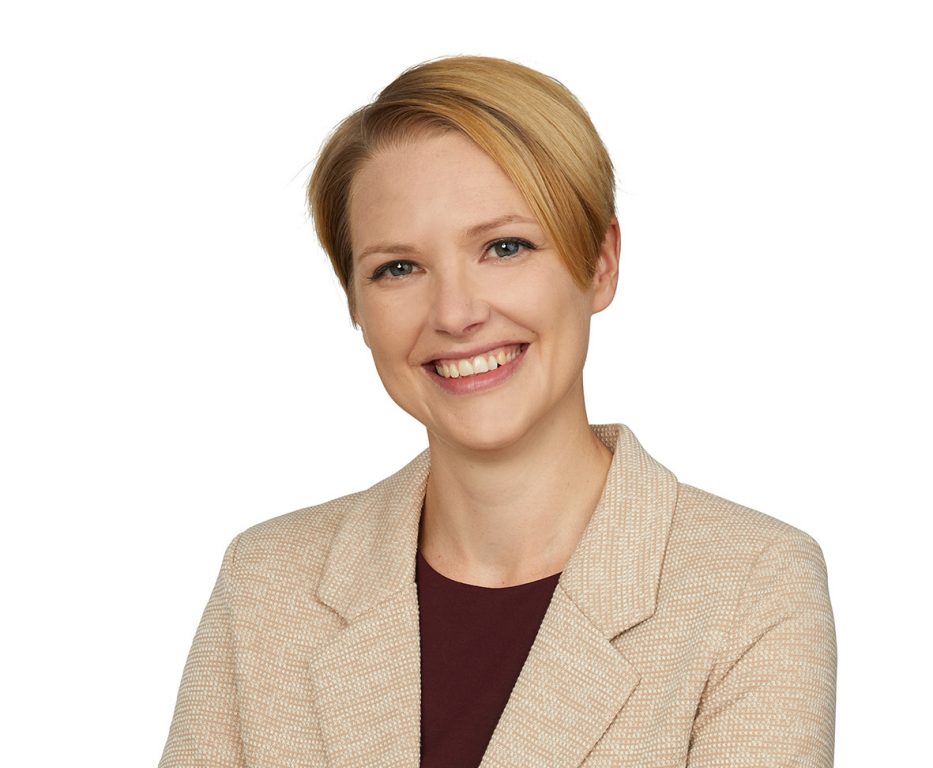 At Granlund, operating responsibly is about taking responsibility for the quality of one's own actions and for the environment. It is important that sustainability is present in our day-to-day lives.
Granlund has been a pioneer in Lean thinking in the real estate and construction sector. According to Maila Herva, there is still a lot of room for improvement in Lean thinking and operations in the design and construction sector.
Currently, the mitigation of climate change is emphasised in Herva's work. Granlund has taken, and will continue to take, major steps to reduce emissions. The goal is to be a carbon-neutral company.
However, the work that Granlund's experts do with their customers is of key importance in reducing emissions. In the fight against climate change, MEP design play a huge role. Granlund's goal is to maximise the carbon handprint, i.e. to maximise the emission-reducing impact in customers' sites or projects.
Good conditions for sustainable growth are there when employees feel good and enjoy their work and the working methods and equipment are in order.
Maila Herva
Quality and Sustainability Director
Granlund Oy
Our other strenghts
Energy
Energy has been at the core of our operations throughout our existence of more than 60 years. We have extended our carbon handprint to the entire lifecycle of properties.
Productivity
New business models, refined collaboration, modern IT solutions and strong lifecycle management models are needed to improve productivity in the construction sector.
Data and digitalisation
At Granlund, we believe that data and digital tools serve all real estate and construction sector parties from investors and developers to property users and maintenance staff.
Subscribe to our newsletter
Be among the first to hear about the latest news and trends relating to Granlund and the real estate and construction sectors
Ask for more information or request a quote
Tell us about your project or what kind of service you need. We will get in touch with you shortly.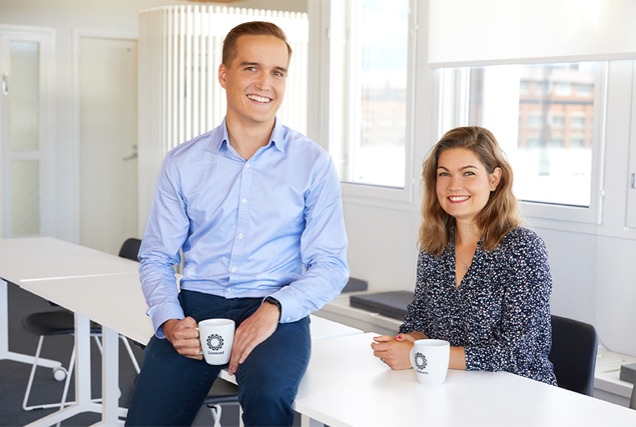 Find your nearest contact person