Energy efficiency influences our carbon footprint and economy
Energy efficiency expertise has always been our strength. Our carbon handprint covers the entire lifecycle of properties.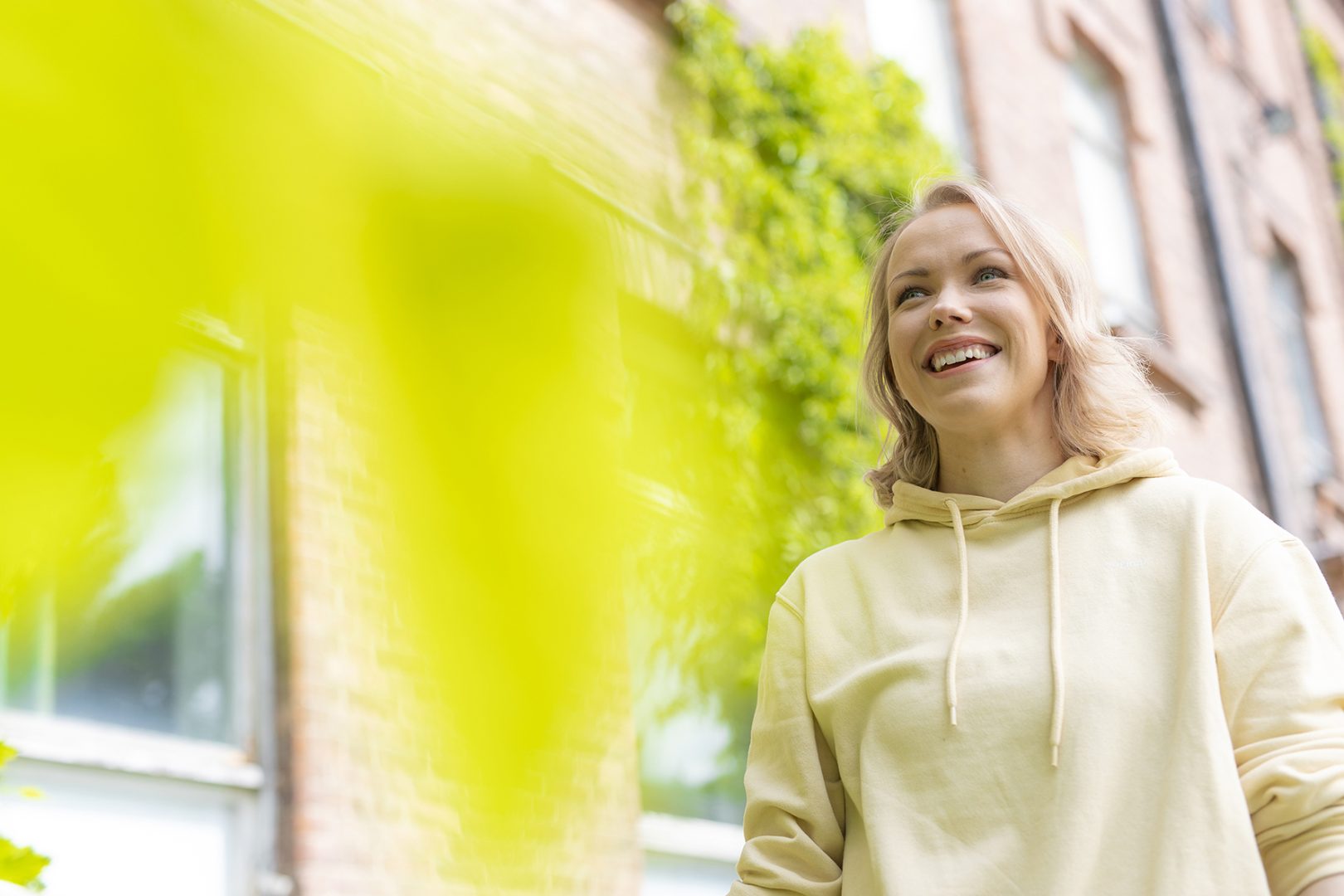 We have the carbon handprint of a giant.
More than half of the carbon footprint generated during a property's lifecycle is caused by energy use. We have hundreds of experts to help reduce the carbon footprint of your property, whether it is just in the design phase or already in the maintenance phase.
At Granlund, energy has been at the core of our strategy throughout our more than 60 years of operation, and we have extended our carbon handprint to cover the entire lifecycle of properties. We develop our comprehensive energy know-how on both environmental and economic terms, without forgetting the end users.
Our energy experts help to define the most reasonable means and the most economically viable measures for each property.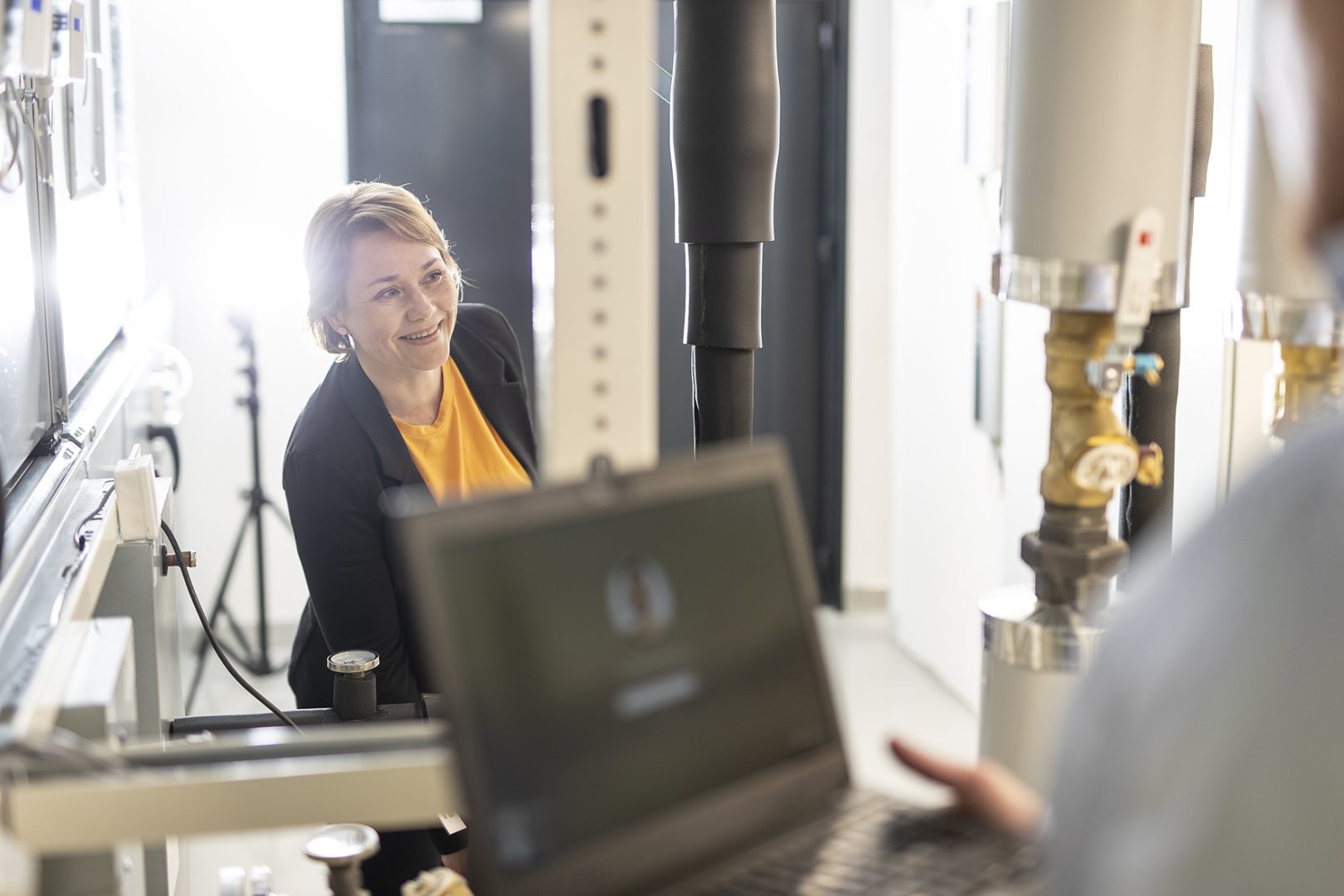 Pioneers in advanced energy solutions
Our strength is the assessment of different energy solutions and their effectiveness in both individual properties and entire property portfolios. Our experts boast the most comprehensive expertise in energy calculations, new energy solutions and extensive hybrid energy systems in Finland.
When it comes to energy planning, we always think about your needs first. Together, we will come up with the most effective solutions to support your business and achieve your sustainability goals. We strive for a model of continuous improvement so that we can take energy issues into account increasingly diversely and comprehensively.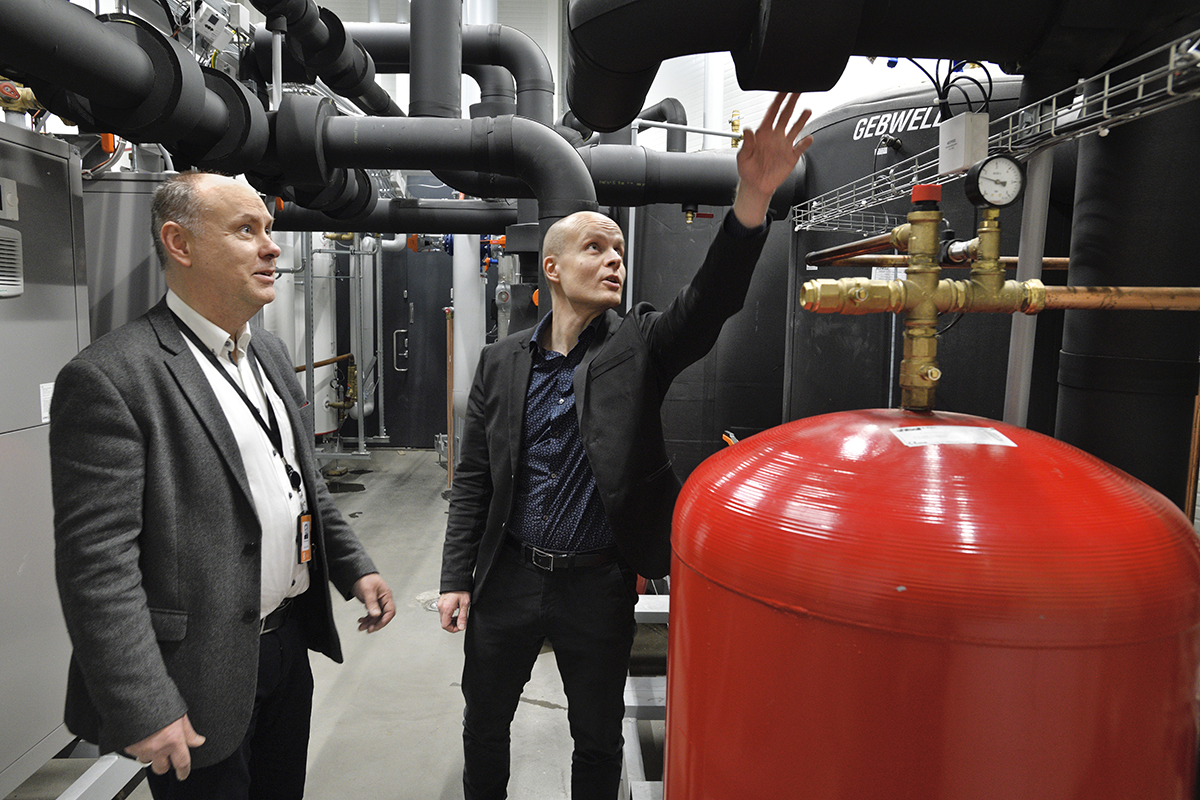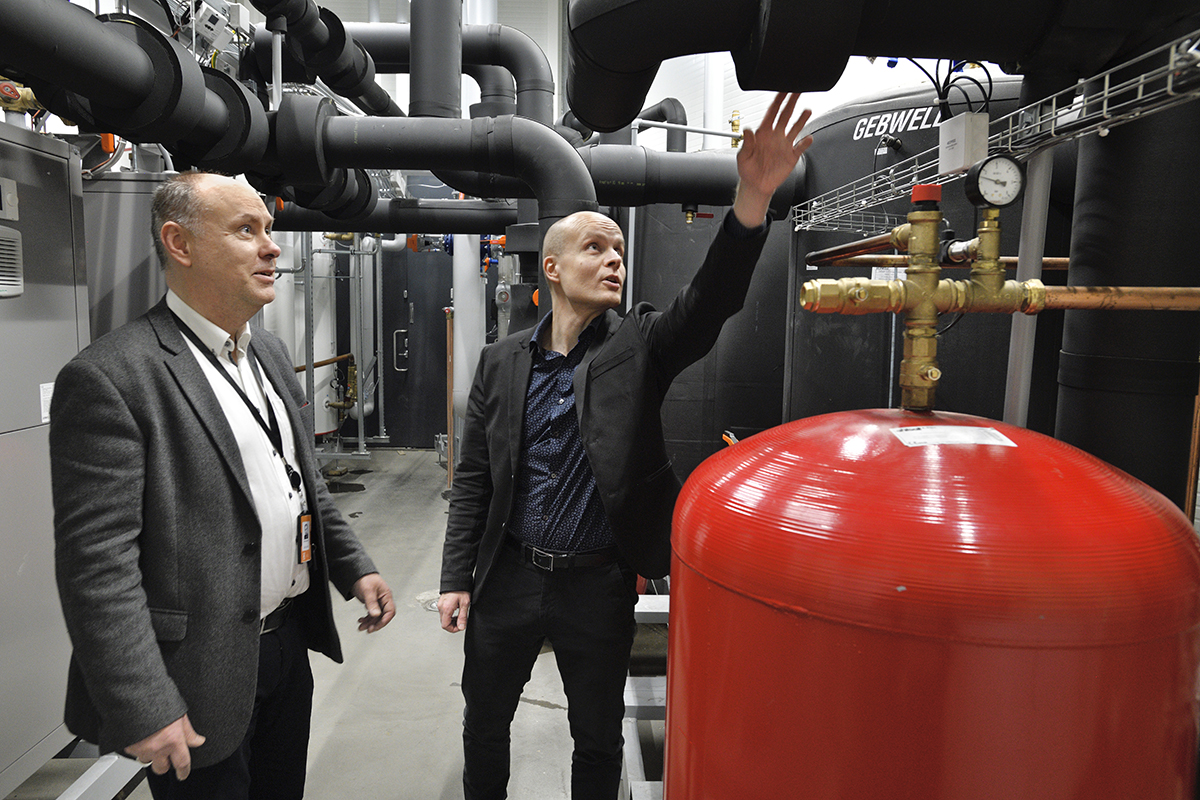 Rewarded energy expertise
We have won numerous competitions related to energy solutions, such as the Finnish 2019 Energy Genius title together with the K Group grocery chain. Read more (link to the English article)!
The energy revolution is here
Buildings are increasingly integrated into energy networks. Many buildings already produce and store at least part of the energy they need, but the flexibility of energy use will allow them to take on an increasing role as balancing elements of energy networks in the future.
From the point of view of the real estate and construction sector, the energy transformation means, above all, new energy technologies and the closer integration of properties into energy networks. However, this will not happen overnight. The field is fragmented and new business and service models are still forming. The new energy market as a whole is also only just beginning to take shape.
Carbon neutrality requires new energy solutions
Finland aims to be carbon-neutral by 2035, which requires significant energy investments in the real estate and construction sector. Investing in new energy solutions and making decentralised energy solutions is reasonable and forward-looking energy planning.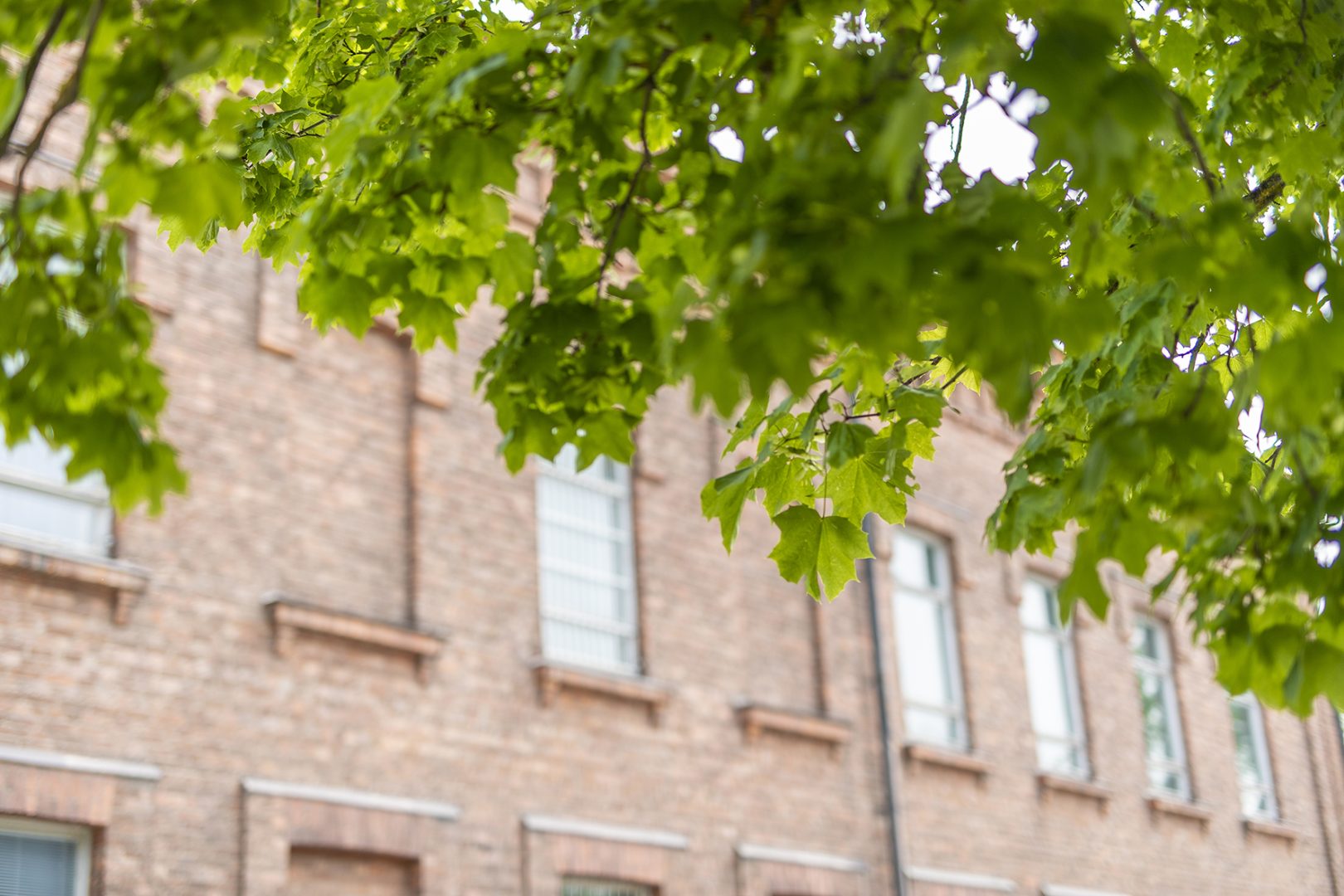 Renewable energy is the energy of the future
Profitable energy efficiency projects
Energy efficiency projects can reduce emissions and energy costs by up to tens of per cent. Investments in smartly funded projects will also be cash-flow positive already in their first year if they are planned and implemented well. The return from a well-planned energy efficiency project is almost always in the double digits, and the return will develop positively all the time due to a number of reasons.
Furthermore, the projects improve the flexibility and indoor conditions of the properties and their intelligent management. When designed and implemented properly, projects to improve energy efficiency are highly profitable investments.
An energy efficiency project is an opportunity to do better business: while energy efficiency and conditions improve, the maintenance backlog and operating expenses decrease. In many old properties, the documentation can be brought to today's standards, which means that an additional product of an energy efficiency project is the creation of up-to-date documentation of the property's engineering systems in digital form, which significantly facilitates the maintenance of the property and the planning of future renovation projects.
Energy efficiency projects should be foreseen and planned smartly as part of other renovation and construction projects. When the right investments are made in the right place and at the right time, the maintenance backlog can be kept under control.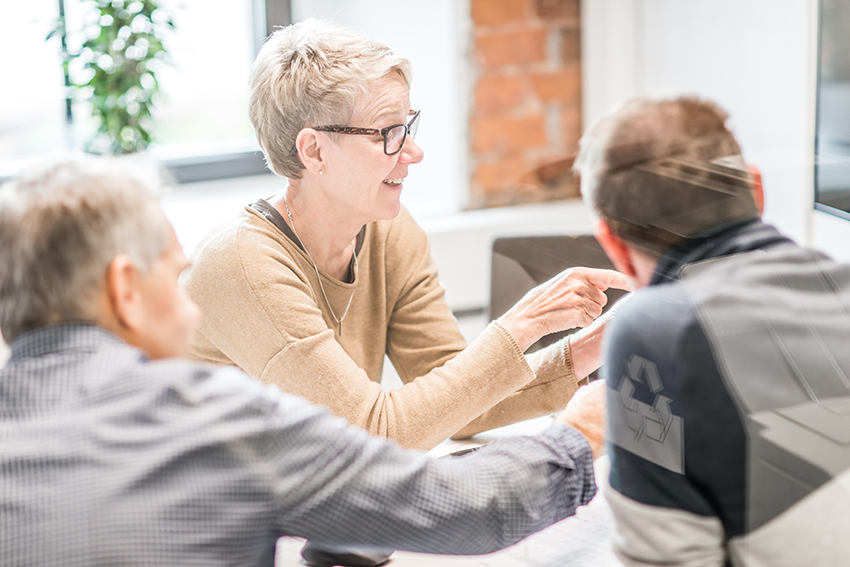 Several implementation models for energy efficiency projects
We implement energy efficiency projects using diverse implementation models, from the traditional consultant-driven model to turnkey service delivery. In Granlund's project management model, we take greater responsibility for the construction project and enable a simple way to increase the energy efficiency of your property to a new level.
Solid expertise in energy planning
In energy planning, we realise packages and concepts for diverse sites. We are capable of perceiving the necessary energy system from the networks of an individual property to area-specific energy solutions. Read more about energy planning!
Effective calculation to find the best solutions
Multi-objective optimisation makes making choices easier in energy renovation projects. Multi-objective optimisation can be measured by different objectives, such as carbon footprint, emission control or waste reduction.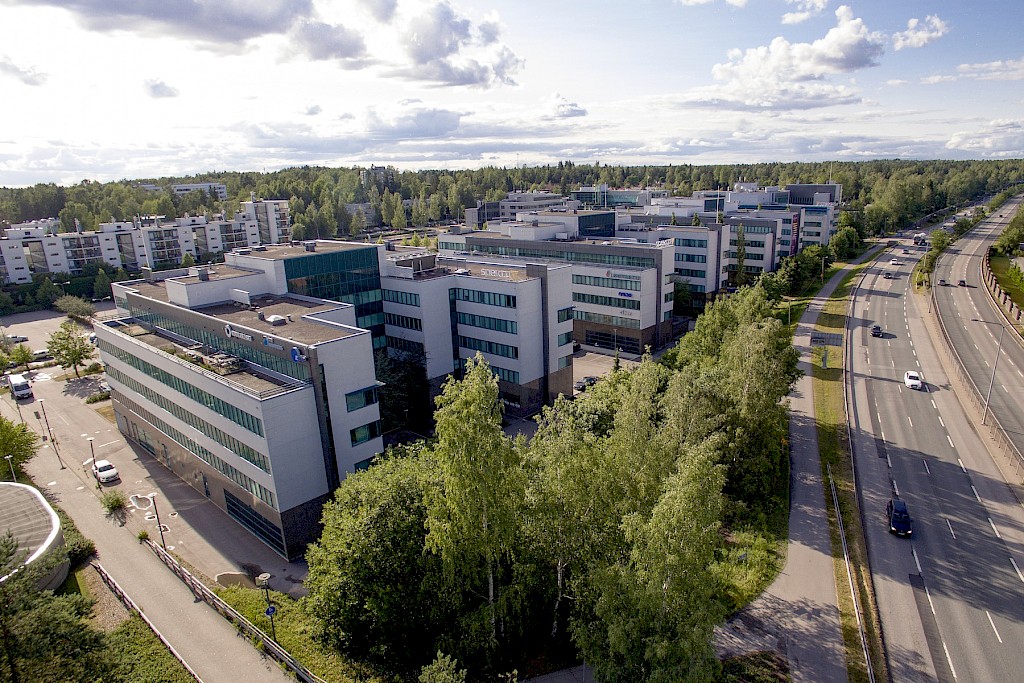 Up to 40% subsidies for energy efficiency projects
New innovative energy efficiency projects can receive energy subsidies of up to approximately 40% of the project price. Properties are granted basic grants amounting to 20% of the expenses for converting to geothermal or solar heat, for example. We help to understand the types of financing solutions available and advise on how to write grant applications.
Energy efficiency for new buildings
In new construction, energy-related matters can be promoted in a cost-neutral way. Energy efficiency investments do not necessarily increase construction costs when the projects are planned smartly and the focus is on the right system choices from the outset. When the construction costs are balanced with the use of the property, energy efficiency can be seen, above all, as a source of added value for the users of the property.
There are also huge differences in the energy efficiency potential of buildings. Data centers, for example, require huge amounts of energy, but they have great potential for the secondary use of energy. At best, property can function as carbon sinks if investments are made in their energy solutions in an unprejudiced and smart way. We help to identify and implement demanding energy solutions for a wide range of sites.
Obvious cost savings and smaller carbon footprint with energy management
Energy efficiency plays an important role in modern property portfolio management and development. Improving it will be clearly reflected in the carbon emissions of your properties and also in their value. Developing energy efficiency enhances the value of properties throughout their lifecycle.
Our energy management services help to monitor energy consumption and analyse the data obtained about it. We help to develop energy efficiency in a coordinated, systematic and transparent way. We take care of the identification, prioritisation and management of the necessary development activities and repair needs.
We make sure that development activities are based on a clear overview of the situation. In addition, we provide mentoring in long-term design and innovation. We also monitor the new opportunities and solutions emerging in the sector on your behalf.
Our energy management experts help to improve the economy, value, environmental responsibility and conditions of your properties. Our expertise is comprised of versatile modern solutions in the fields of energy management, MEP design and digital property services.
Clear-cut service packages for different baseline situations and objectives
1. Getting the monitoring of energy and MEP design in order and putting data to use
We make sure that energy measurements and MEP design work, and energy monitoring facilitates efficient development work.
2. Bringing energy efficiency to the next level
We take the analysis and development of energy efficiency to a more goal-oriented and long-term level.
3. Long-term strategic energy management
We help to create strategies and road maps and put them into practice. We develop business intelligence, procurement and innovative solutions together.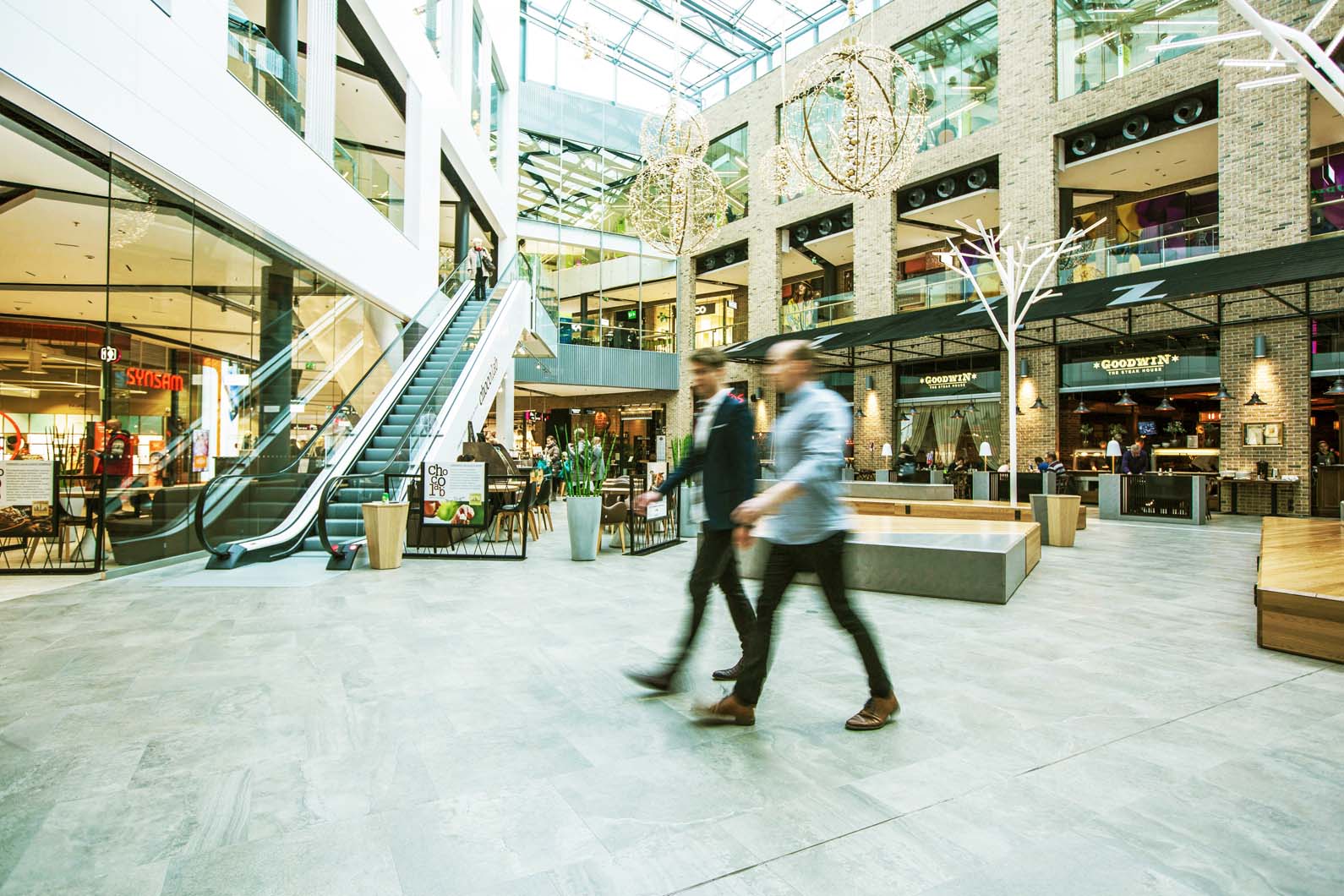 Controlled energy management with Granlund Manager
The energy management and environmental impact monitoring tools of the Granlund Manager software make energy management easier. All of your property's energy consumption points can be included in Granlund Manager. The advanced reporting capabilities of the software make it easy to track energy data and to address deviations in a timely manner.
Would you like discuss the topic in more detail? Contact us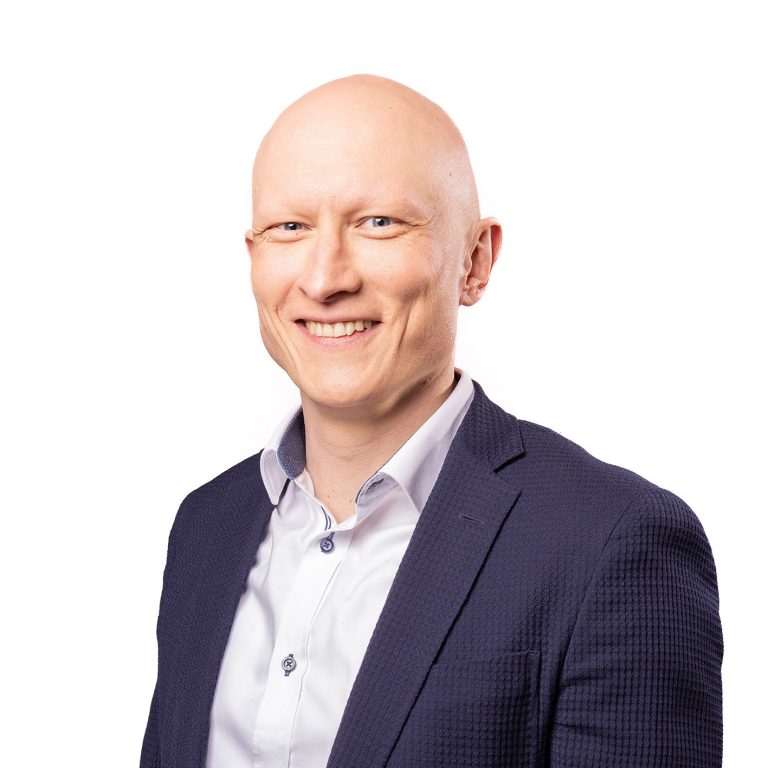 Ville Reinikainen
Business Development Director
Granlund Oy
Our other strengths
Data and digitalisation
At Granlund, we believe that data and digital tools serve all real estate and construction sector parties from investors and developers to property users and maintenance staff.
Responsibility
Responsibility is a key part of Granlund's operations. We can also help you to be one of the good guys: responsibility is incorporated into all of our services.
Productivity
New business models, refined collaboration, modern IT solutions and strong lifecycle management models are needed to improve productivity in the construction sector.
Subscribe to our newsletter
Be among the first to hear about the latest news and trends relating to Granlund and the real estate and construction sectors
Ask for more information or request a quote
Tell us about your project or what kind of service you need. We will get in touch with you shortly.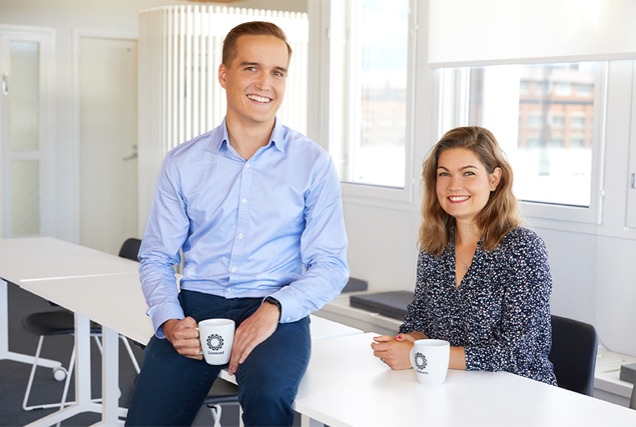 Find your nearest contact person